A Night of Fireflies at Caumset Park | Long Island Photographer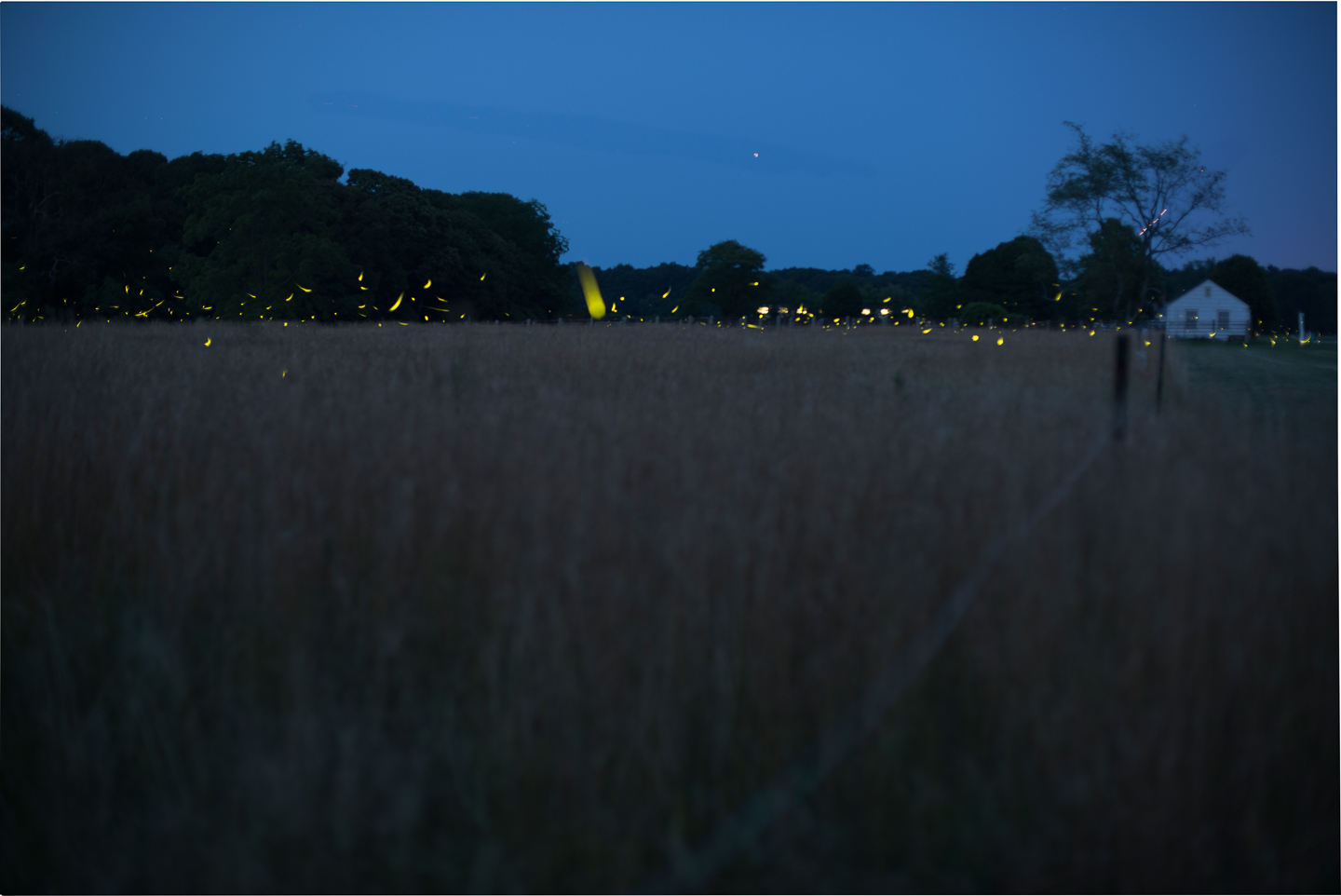 This has been something I have been wanting to do for years, ever since seeing Tsuneaki Hiramatsu's amazing photos! When I asked Gabriel's mom if she wanted photos anything in particular and she said fireflies at Caumset, I knew his photos were going to my inspiration!
I recruited Gabriel to be my shooting buddy for this shoot. The first night we set out to take these photos, it had just stopped raining and I, for some reason, thought that would be easy. Did zero research. I'm my head, I was just thinking '2 second exposure, that will work perfectly!'. Of course, it did not. after about 20 failed attempts (and the accidental ingestion of swarms of insects) that night, it dawned on me, "Those are probably composited! Duh.".
As soon as we were back in the car, safe from our new 6 legged friends, I started rearching how to take photos of this bioluminescent bastards. Of course, everything Iwas reading was leading to my original though, long exposures and compositing.
I was ready this the second night! Tripod in hand we drove back to Caumset, a little earlier than the last time. I got set up, and waited. And waited. Finally, as dusk started to roll in, little yellow flashes of light started to appear all around us. I started shooting. It was amazing! I've never seen so many firefly at once! It seemed like every time we saw a big grouping of them in one area, by the time we got over there, they were gone. Despite their "disappearing act", I managed to get some amazing shots!
Most of these are 10-30 shots, about 2 seconds each. If anyone is interested in the specifics of any individual shot, shoot me a comment below and I'll be glad to give more details.